Seat Cover & Seat Leather Packages
We can install, repair, and replace your interior completely! Take your cloth interior and upgrade to leather. We can also get you tough and durable, yet aesthetic seat covers designed to custom fit your cars interior perfectly.
Ruff Tuff
FormulaOne of Vero Beach proudly uses Ruff Tuff custom seat covers that are produced from start to finish in the United States. Ruff Tuff's fabrics are the finest, most durable and aesthetically appealing in the automotive industry. Ruff Tuff's pattern experts are constantly creating new seat cover patterns as new year models are released. Material such as:
Exotics is available in one of two simulated animal skin patterns: Crocodile skin and ostrich skin
Perforated Sof-Touch an ultra soft real leather look and feel including a visible grain
Sof-Touch enjoy the luxurious comfort and visual appeal of leather
Carbon fiber a vinyl with the look and pattern widely known and recognized a composite known for its light weight and strength
Tactical Camo provides an extreme outdoor look with the durability, protection, and the perfect fit demanded by individuals who lead rugged lifestyles
Outdoor Camo provides the rugged outdoors man with the high-resistance protection they demand and the quality craftsmanship that guarantees a perfect fit
Dura EZ-Care protects your vehicle's interior while providing you with easy-to-care-for comfort and beauty
Velour treat yourself to comfortable seat covers that look similar to the original cloth of your vehicle
Twee tightly woven providing superior wear along with comfort
Neo-Supreme does not have the disadvantages, but still feels and looks similar to neoprene seat covers
Saddle Blanket is a durable, heavy, domestic, sun-resistant, mildew-resistant polyester/nylon fabric
Sheep Skin 100% genuine Australian Merino sheep-skin on the entire seat cover
Pecca Leather

Pecca leather produces automotive leather interior kits for cars, trucks, and SUV'S for the OEM and aftermarket. Professional grade installations completely replace stock cloth upholstery with genuine Pasubio Italian leather.
3 year/136,000 mile warranty
Color mataching
Lab tested
Safety Compliant
Coverking
FormulaOne of Vero uses Coverkings genuine leather seat covers. Made from top-grade American leather, helping protect and enhance the overall aesthetic of your vehicle interior.
Genuine top-grade American leather
Custom manufactured
Easy to clean and maintain
Breathable leather
Katzkin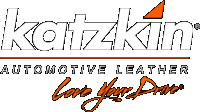 Alea Leather