Spray-in Truck Bedliners (All-Pro)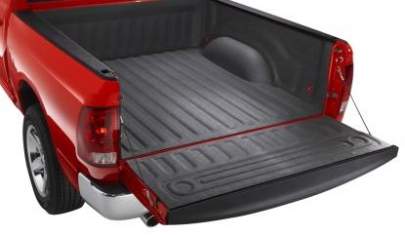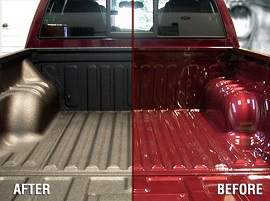 Textured surface of your All Pro Protection coating liner is resistant to many chemicals. Helping protect your truck bed from salt water and spill. The thin hard surface of All Pro truck bedliners protects your truck bed against scratches, dents, dings, and scoffing. Also giving your truck a tough semi skid surface that can take the abuse, because your All Pro truck bedliner is sprayed by a professional. Spraying the entire truck bed, sealing against moisture and foreign debris.
FormulaOne of Vero uses All Pro spray bedliners to keep your truck tough with its two-component polyurea hybrid and pure polyurea spray-on bedliners. All Pro spray-in bedliners stability with outer plastic drop in liners, paint like coating and rubber mats and with All Pro UV protection will reduce chalking. Its durability and protective quality is unsurpassed and can be installed in one day. FormulaOne uses All Pro bedliner spray, because its coatings can be applied to metal, concrete, wood, and man-made composites such as fiberglass.
Offers wear resistance and chemical resistance to most chemicals while remaining flexible
-Provides a water-tight seal that protects your truck bed against rust and corrosion
-Durable coating also protects bumpers and rocker panels
-All Pro spray bedliners are free of any VOC'S or solvents
-Endures extreme temperatures, preventing cracking, warping and peeling
-All Pro spray in bedliners offer UV-stable polyurea aliphatic coating.
Polyurea coating provides a permanent and durable protective surface
-Textured surface reduces movement and shifting of your load
-Three year warranty
-Outstanding physical properties providing resistance wear and to most chemicals while remaining flexible.
All Pro bedliners are formulated to provide durability, enhance the appearance of your vehicle, and protects your investment.